Logo
Our logo is how we make our mark
---
Usage guidelines:
It can be placed on brand colours
Download the logo - SVG
Download the logo - PNG
Clear space and minimum size
We like our logo to stand out, so make sure it's of a certain size with a minimum amount of clear space surrounding it.
This space should be a minimum of 10% of the overall logo. Width shown below
100% (logo width)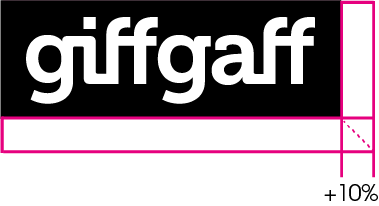 Things to avoid
The main thing to consider is consistency. Don't go making any funky alterations. We like our logos just the way they are.